For the most part, (Tennessee being the anomaly) I've stayed on the west coast of the US. I'm not much of a traveler so this makes sense. If this was the east coast I would have visited like a dozen states (or more? the states are really tiny over there).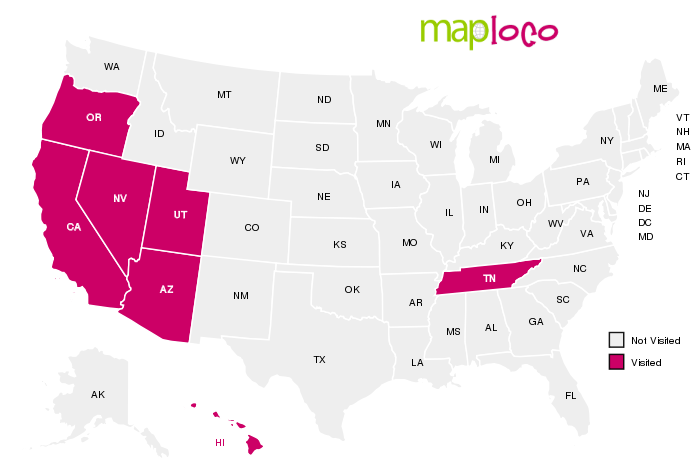 Create Your Own Visited States Map
States I have visited:
Arizona
California (I really feel this should count for at least five states since I've been from the tippy top to the tippy bottom)
Hawaii
Oregon
Nevada
Tennessee
Utah
States I would like to visit:
Alaska
Florida
Idaho
Maine
Michigan
New York
Texas
Washington
I have my reasons for wanting to visit each of those states such as getting lobster in Maine. That's a thing, right? And of course Florida is on the list ONLY BECAUSE of Disney World. Like I want to be in hot, humid weather.
How about you guys, what states have you checked off your list?